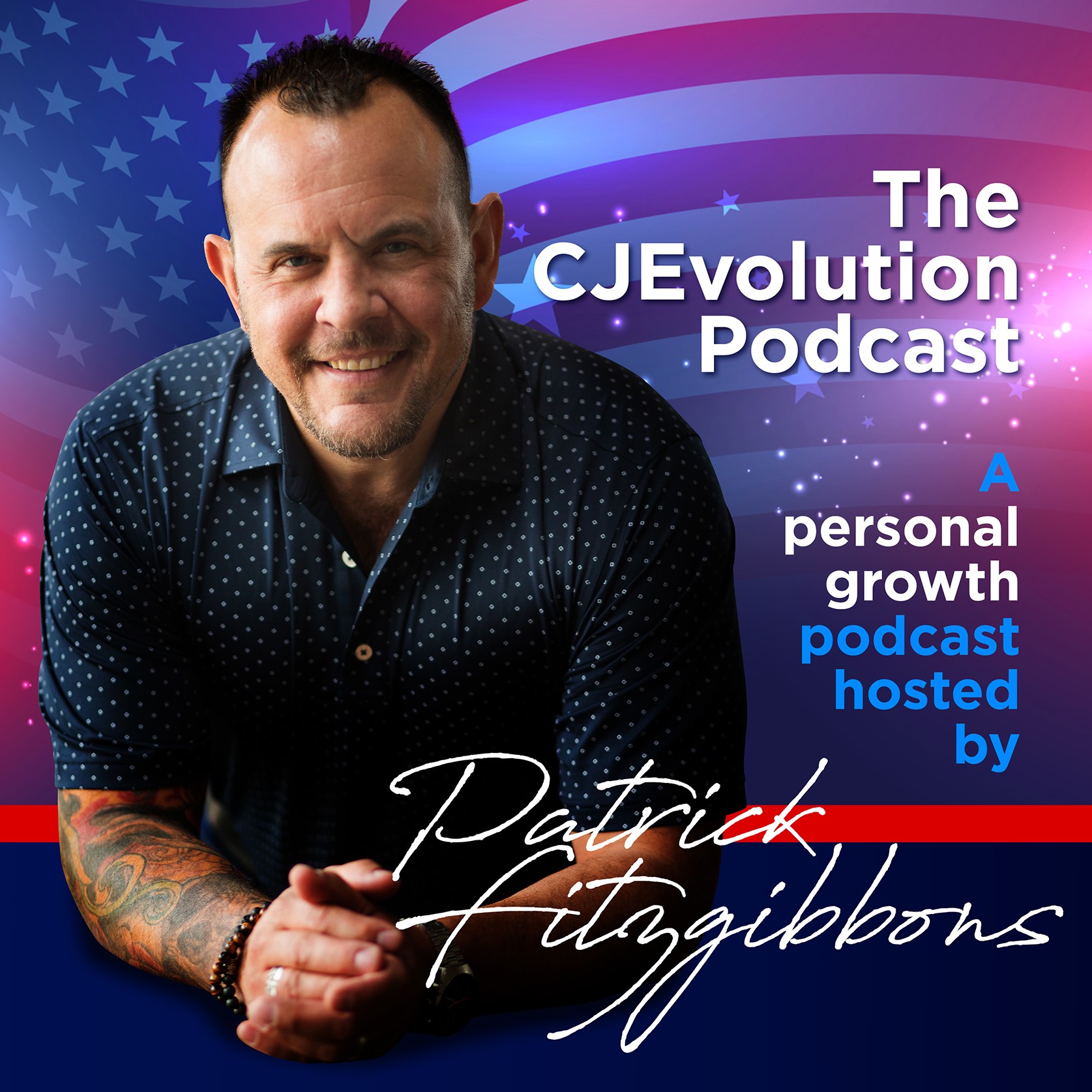 Hello everyone and welcome back to the Criminal Justice Evolution Podcast.  We know you have many options when it comes to listening to podcasts. We appreciate you and thank you for spending your valuable time with us. We are a top ranked show because of YOU! Remember to subscribe to the show and give us that 5-Star rating and review when you have a moment.
A big shout out to the brave men and women working in the criminal justice field. Whatever you are doing and wherever you are at, THANK YOU. Remember you are honored, cherished and you are loved.
If you love coffee, you are going to love the coffee from Four Sigmatic. From Coffee to Cocoa, they have it all. I am a big fan of the Lions Mane Mushroom Coffee and I bet you will be too. Check out their link at www.cjevolution.com and get 15% off your purchases using the promo code CJEVO.
We are heading into 2021. Are you ready or are you already stressing and dreading a new year? I can help you with my EVOLVE Coaching.
We all have faced and will continue to face many difficulties in life. I will show you how to turn those difficulties into opportunities for growth and development.
I'm here to help you develop sustainable, long-term solutions so you can start living the life you're meant to live.
I have many years of experience working in one of the most difficult professions in the world – law enforcement. I have coached, mentored and trained some of the best police officers, first responders, and numerous law enforcement professionals. Through my top ranked podcast, I've been blessed to have so many great and inspirational guests on the show that I have learned from over the years.
I'm here to pass my education and experience on to you…
Let's hop on a 45-minute DISCOVERY CALL and get you started on your path to a better you. Here is my coaching link:
https://www.cjevolution.com/personal-coaching/
On July 6th, 2015 I started the Criminal Justice Evolution Podcast. This day was my first show. I recently listened to that show and it's amazing how far the show has come. It has come to 400 episodes because of YOU! Thank you so much. I am forever grateful to each of you for being with me as the show reaches this point!
400 EPISODES! Here is to the next 400!
2020 has been filled was a devastating year for a lot of Americans. Jobs were lost, businesses were closed and unfortunately lives were lost. Though, through the doom and gloom we have persevered and learned how to adapt.
As first responders this is second nature to you. This is why you are the best in the world and will continue to be.
In this episode, I wanted to share some of my top shows from 2020 and little snippets of great these great interviews. All the guests who have come on the show during 2020 have been amazing, and I am forever grateful for spending time with them and learning from them.  
In these proceeding clips these amazing guests talk about everything from first responder mental health, being incarcerated and finding purpose to improving the mental health resources for our brave men and women.
Enjoy this great episode!
Ep. 395. John Lee Dumas: https://www.cjevolution.com/?s=John+Lee+Dumas
Ep. 394. Rodger Ruge: https://www.cjevolution.com/?s=Rodger+Ruge
Ep. 393. Erik Salzenstein: https://www.cjevolution.com/?s=Erik+Salzenstein
Ep. 391. Michael Sugrue: https://www.cjevolution.com/?s=Michael+Sugrue
Ep. 389. Chris Strom: https://www.cjevolution.com/?s=Christopher+Strom
Ep. 351: Scott Savage: https://www.cjevolution.com/?s=Scott+Savage
Ep. 376: Adam Kinakin: https://www.cjevolution.com/?s=Adam+Kinakin
Ep. 369 Dr. Darrin Porcher: https://www.cjevolution.com/?s=Dr.+Darrin+Porcher
Ep. 361: Autumn Clifford: https://www.cjevolution.com/?s=autumn+clifford
Ep. 352: Dr. Peter Killeen: https://www.cjevolution.com/?s=Peter+Killeen
I wish each of you the best of luck, health and happiness going into 2021. Here is to the next 400 episodes of the Criminal Justice Evolution Podcast.
Until next time.
Stay safe.
Patrick
Play Now